Get more information on remote start/ alarms Click Here.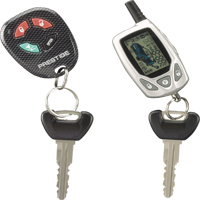 WITH THIS REMOTE STARTER
YOU CAN SET THE REMOTE TO START
YOUR CAR AT THE SAME TIME EVERYDAY.
YOU CAN CHECK THE TEMPERATURE IN THE VEHICLE
FROM THE REMOTE,
AND BEST OF ALL
THE REMOTE SOUNDS OFF AN ALARM AND SHOWS A PICTURE
WHEN SOMETHING IS HAPPENING TO YOUR VEHICLE.
IT HAS A 1400' RANGE.
Click Here to see all Custom Lighting.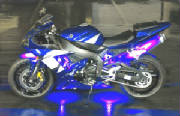 CUSTOM LIGHTING LED AND NEON
PRICE STARTS @ 199.99 INSTALLED